Camlica Erdem Hospital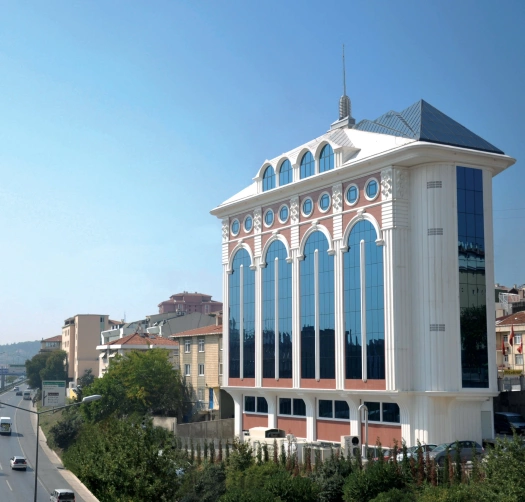 Çamlıca Erdem Hospital, the second hospital of Erdem Health Group, was established in 2009. Çamlıca Erdem Hospital has adopted a patient-centered service approach since the day of establishment and continues to provide services for you without compromising this vision.
The hospital is built on a 6000 m² closed area in Çamlıca region, one of the most central places of the Anatolian Side, and hosts patients from many districts of Istanbul with its 77 bed capacity, advanced technological equipment and expert health personnel.
Intensive Care Bed Capacity
Çamlıca Erdem Hospital has a total of 4 operating rooms, 3 general and 1 emergency. The hospital has the capacity of 20 intensive care patient beds in total which are located in dialysis centers, surgery intensive care units, general intensive care units, pediatric newborn intensive care units, coronary intensive care units and cardiovascular intensive care units.
Advanced Diagnosis and Treatment Methods
Our hospital also has advanced diagnosis and treatment units (MRI, Computed Tomography, Angiography, Digital X-ray, 4-Dimensional Ultrasonography) that facilitate the diagnosis and treatment of many diseases.
Central Location and Easy Access

Contracted Institutions

Tailored Rooms

Baby Friendly Hospital
Facilities
Parking Lot

Cafeteria

Place Of Worship

Internet

Airport Transfer
Contact Information
Alemdağ Yanyolu Cad. No:36 Üsküdar - İstanbul
bilgi@erdemhastahanesi.com.tr
How can I go?
Airport
Sabiha Gökçen: You can take HAVABUS buses or IETT E10 - E11 at Sabiha Gökçen Airport and get off at Göztepe Köprüsü station. Then, you can arrive at the hospital by a taxi ride that will take 15-20 minutes.
İstanbul Airport: You can take ISTANBUL H-2 AIRPORT - MECIDIYEKOY bus, which departs from Istanbul Airport with an interval of approximately 30-45 minutes, and get off at the Mecidiyeköy Metrobüs station. You can take 522 ALEMDAĞ – MECİDİYEKÖY bus at Mecidiyeköy Bus Station, get off at Namazgah or Santral station and arrive at the hospital by walking.